This is the heart-warming reaction of care home residents as they enjoyed a visit from an adorable group of Pomeranian and British bulldogs.
The adorable video shows the residents of Romford Grange Care cooing, stroking at the tiny dogs, and having their noses licked in return.
The visit, which took place last month, was organized by Larry Cooley, owner of The Bully Ranch, as part of the "Bully Ranch to you" project.
The project is a personal one for 34-year-old Larry who organized the trip to raise the spirits of the residents at the care home.
He said, "Being raised by my nan and grandad in the East End of London, I have always had utmost respect for the elderly, always helping out carrying bags and doing what I could to contribute.
"Puppies and dogs have amazing benefits such as lowering anxiety, helping with depression, stress, conquering loneliness and even reducing physical pain."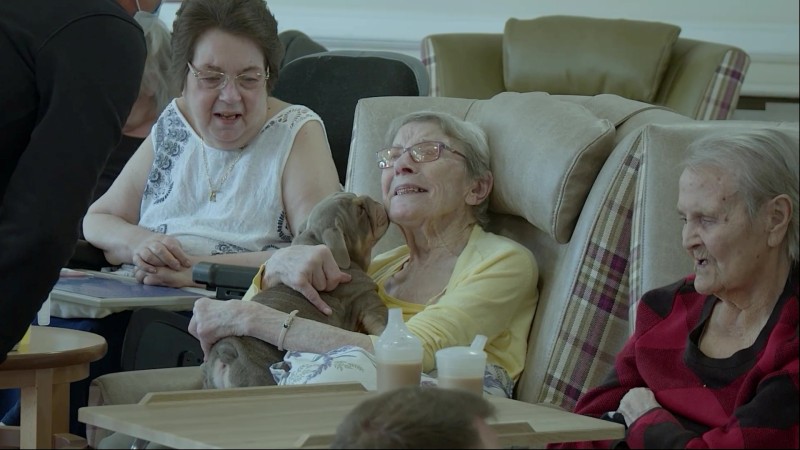 Conquering loneliness was a big factor in their going after the effect the pandemic had on the elderly.
He added, "From the moment we entered the care home there were smiles all round from staff and residents. It was a really nice atmosphere I must say.
"During the pandemic it was hard not to notice that the elderly were affected dramatically, with no visits from family and friends and the massive change in climate.
"The residents in the care home had a rough two years but on Wednesday they were told we were coming to visit, they were very excited and kept asking after us."
(WATCH the video for this story below.)
CREDIT: GOODNEWS NETWORK